Condition monitoring for linear tracks and gantries
To increase your overall equipment effectiveness
The condition monitoring package promises to increase the machine availability significantly and to anticipate unexpected production breakdowns proactively. The measured values of the components are accessible through the comprehensive dashboard. The calculated condition will be displayed by a light system.
Sensors and evaluation units are matched carefully to create a stable and independent working function package.
Condition monitoring
Available for new or existing projects

Gathering data
Measuring of vibrations and speed
Vibrations are detected by acceleration sensors

Evaluating the data
Analyzing the vibration signals in relation to the axis speed

Transmitting the data from the evaluation unit to the CM Computer

CM Computer
Compute the condition on the dashboard
Store the gathered data
Get insights on the historical operation data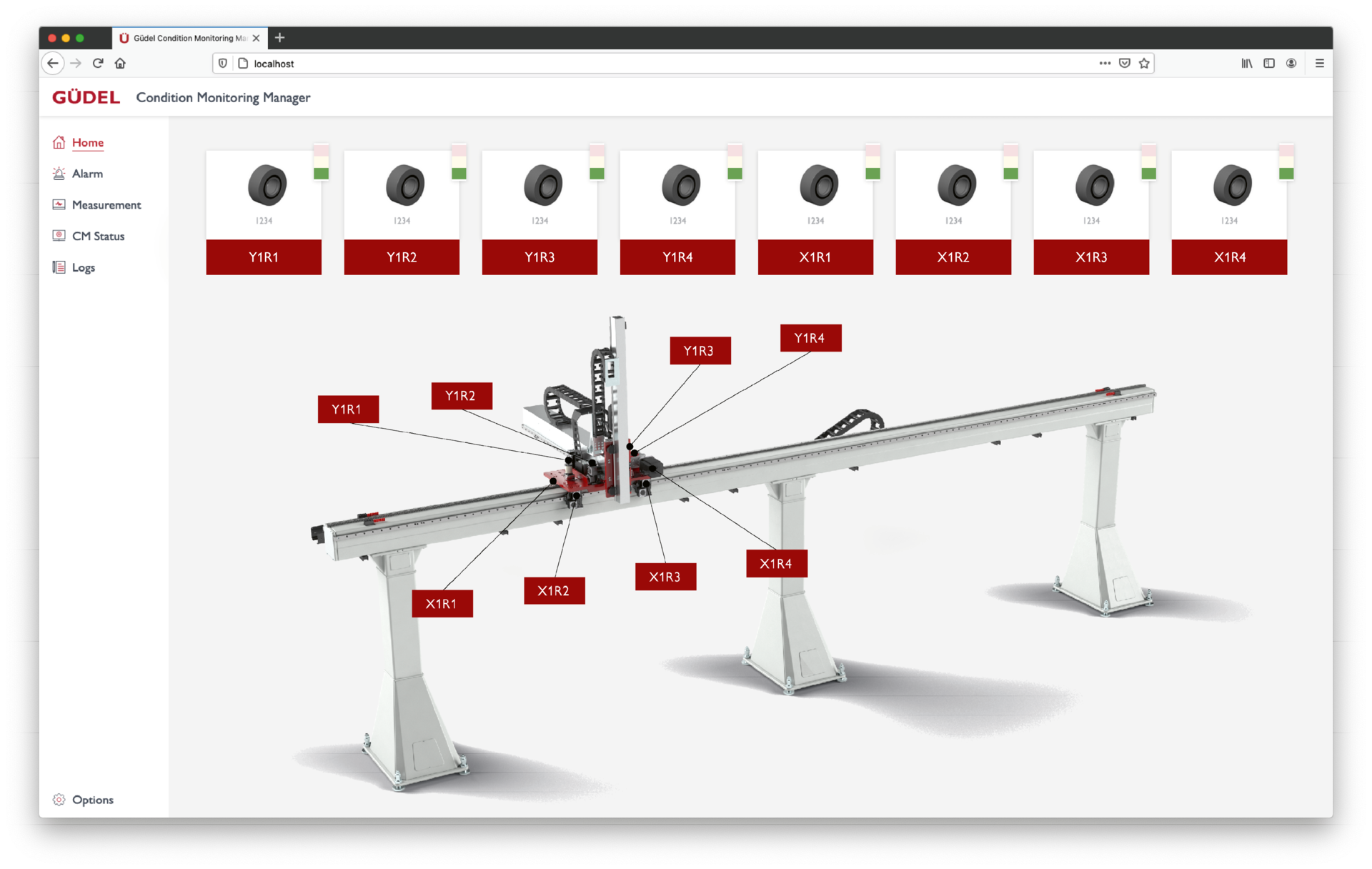 Display status
Compute the condition of the system as a green, orange or red light
Data base
Automatic storage of the relevant historical trend data in local database
Log book (logging)
Reporting of alarms generated by the system and documentation of maintenance work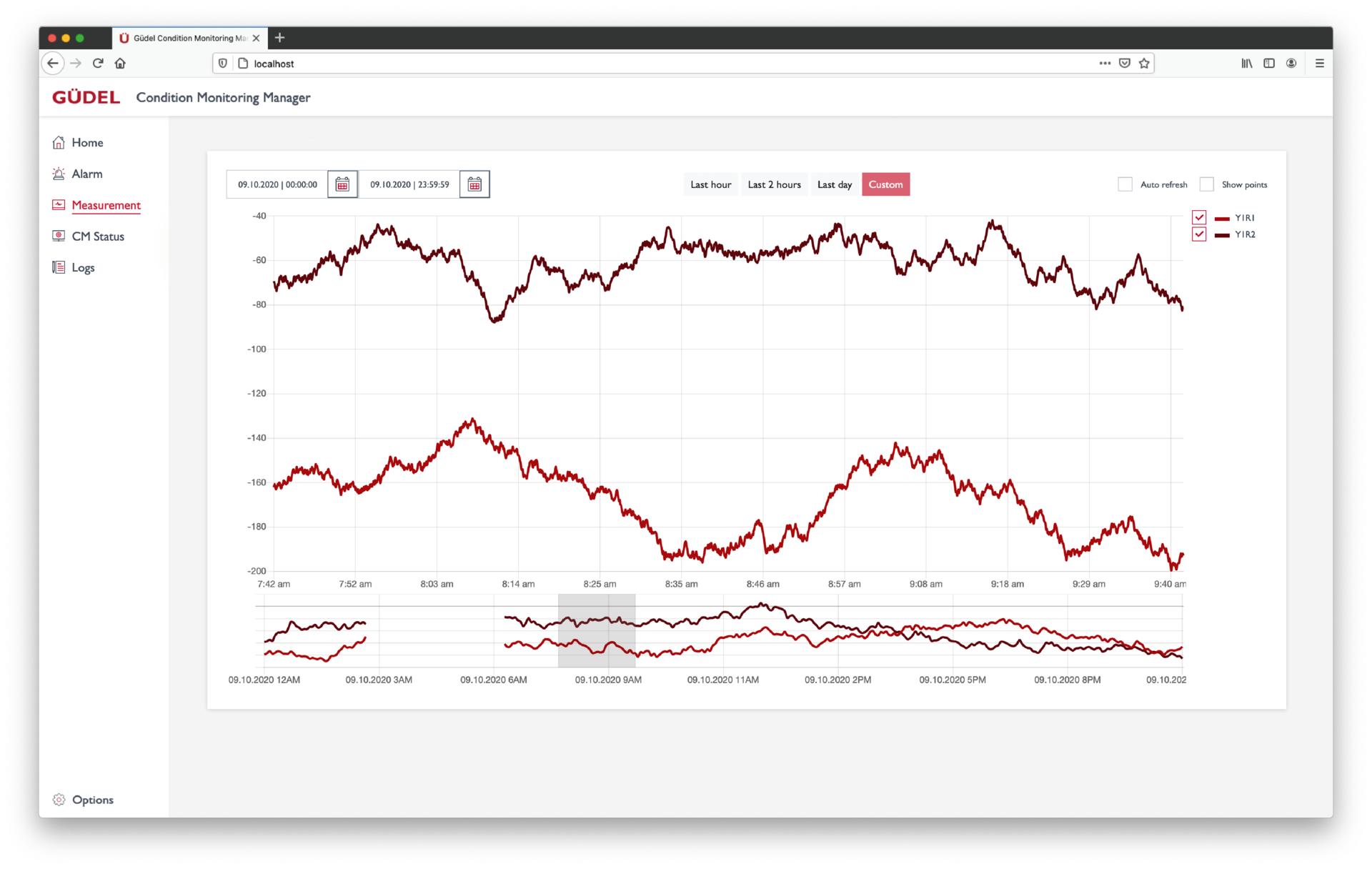 Visualization
Visualization of historical operation data
Notification by E-Mail
Sending of alert messages via e-mail if threshold value is exceeded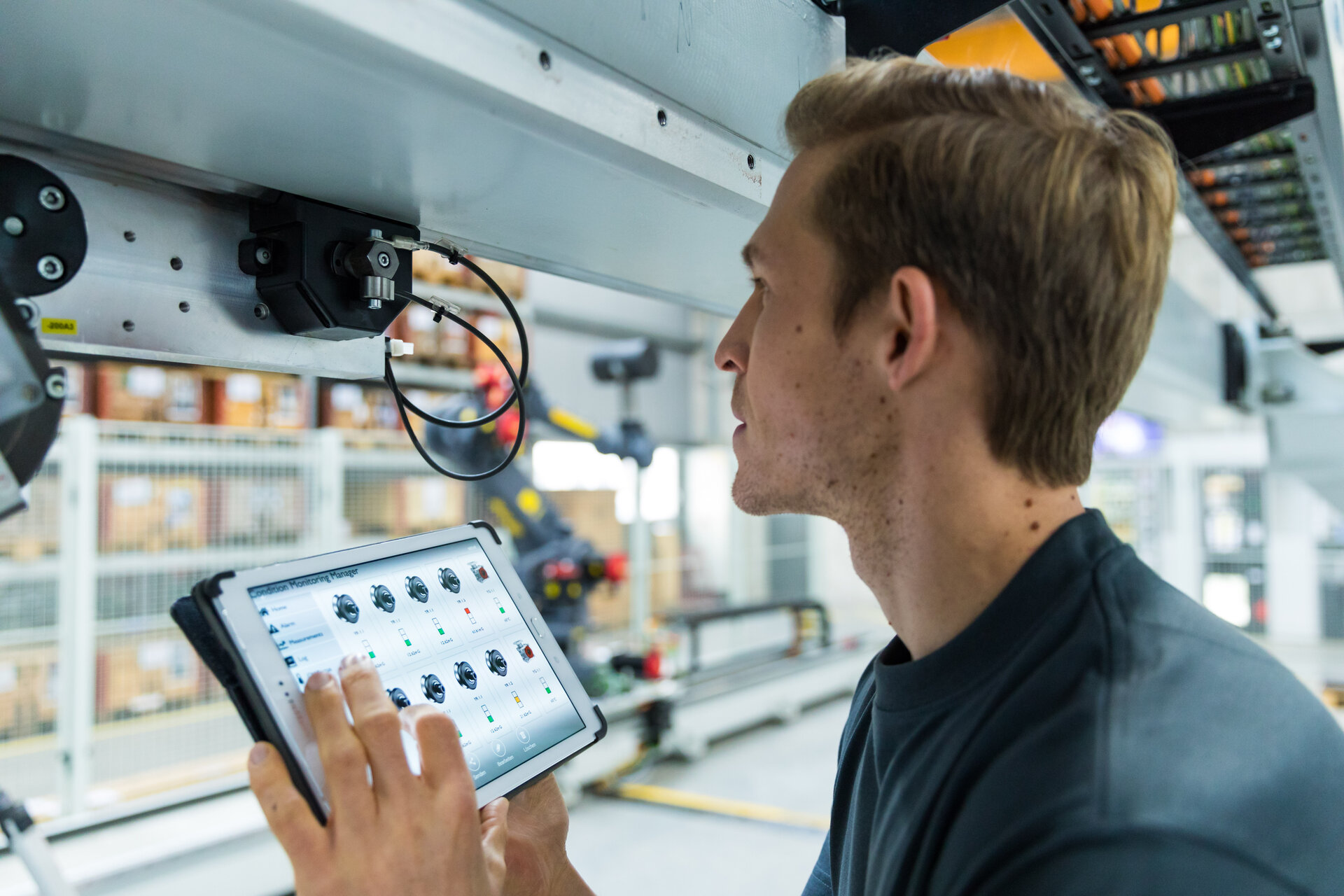 Avoiding unexpected production failure
Production line breakdowns can be preven- ted by continuously monitoring the condition of the equipment, which will result in a high machine availability.
Keep running the manufacturing line enables a higher production capacity in the same time.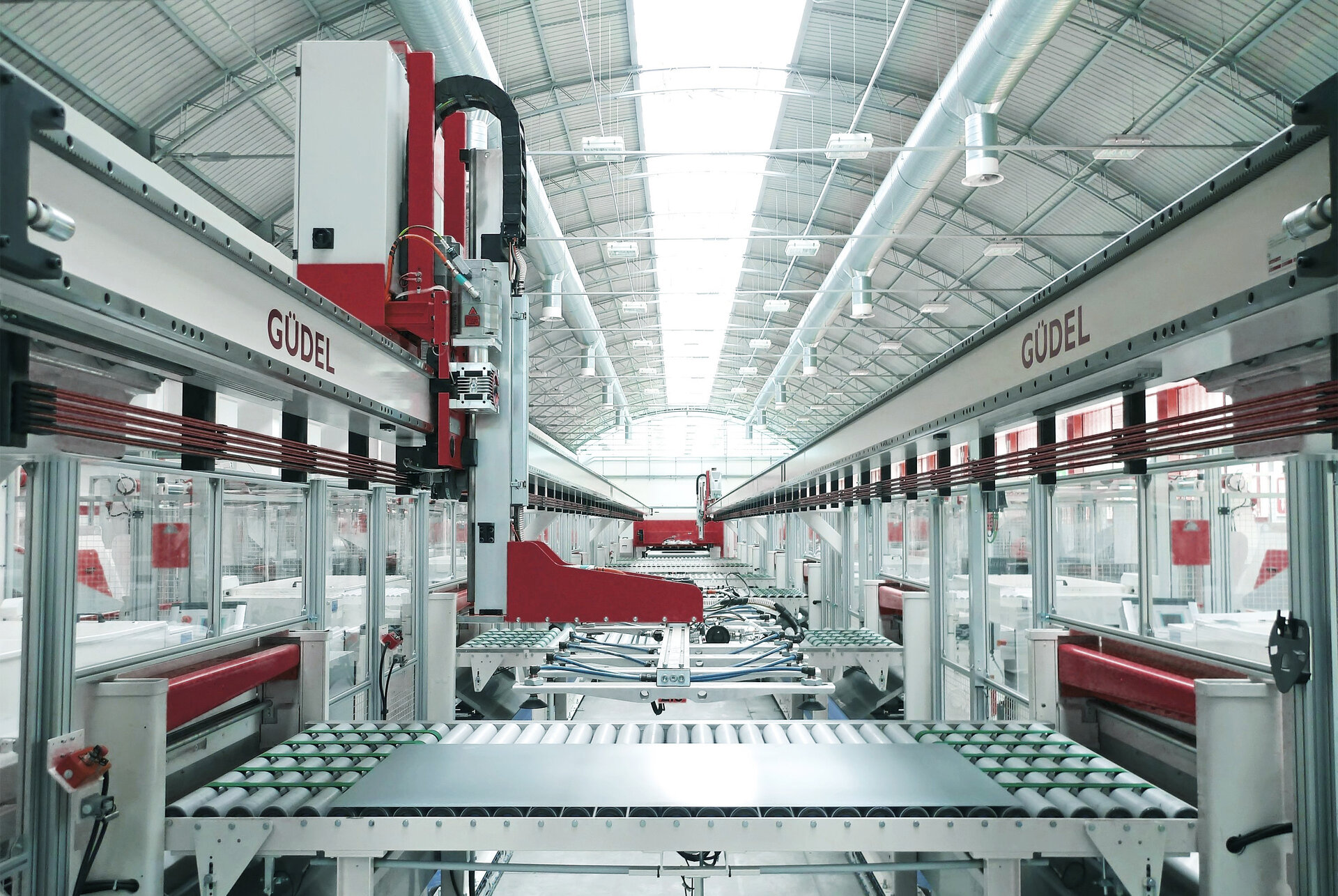 Ensuring production quality
Monitoring the condition of relevant compo- nents helps to ensure production quality.
Manufacture of scrap parts can be avoided, resulting in cost savings.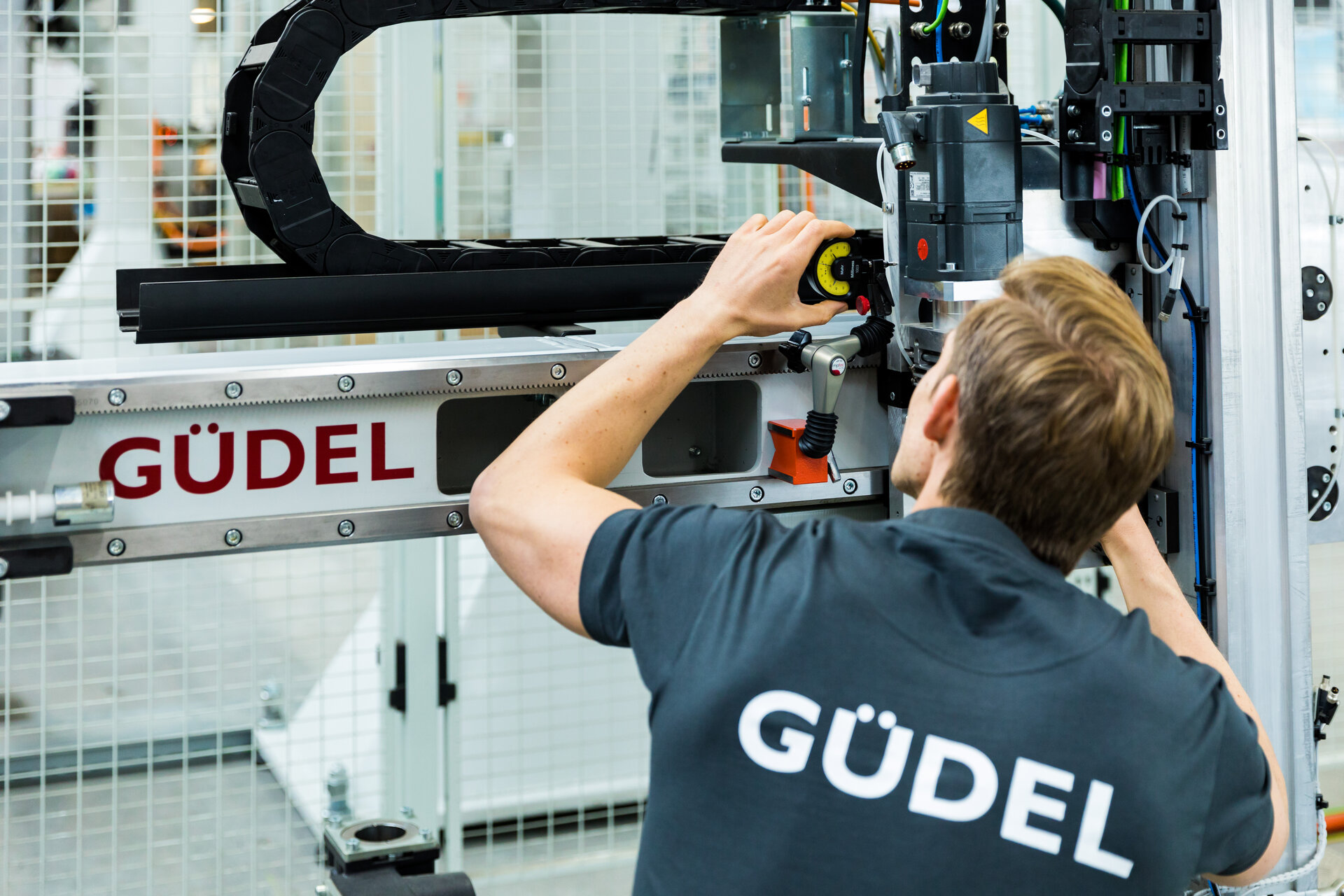 Improving maintenance performance
Condition monitoring guides efficient main- tenance planning which is more effective and requires less resources.
Costs can also be saved by only replacing parts which are worn out rather than just replacing them on a fixed schedule.
Contact
We are pleased to answer your request
Get updates about the latest developments of our products, current news, information about events and the latest content on our website.