Precision in every shape and size
Do you need tailor-made pinions and racks for a special application in your industry? We would be happy to hear from you! Besides the wide selection of designs and qualities in our portfolio, we can also produce solutions to our customers' specifications at any time upon request.
Configure your rack Configure your pinion
drive chain
The optimum for the highest efficiency and reliability
The products in the Güdel range complement each other perfectly and can be combined to form highly efficient drive chains. Hence they are perfect for high-performance drive units.
A further advantage of our compact modules is the small size of these highly dynamic drive systems. In summary: Güdel drive units are almost universally applicable.
The ideal configuration of your drive chain consists of:
Angle or planetary gearbox
Pinion
Rack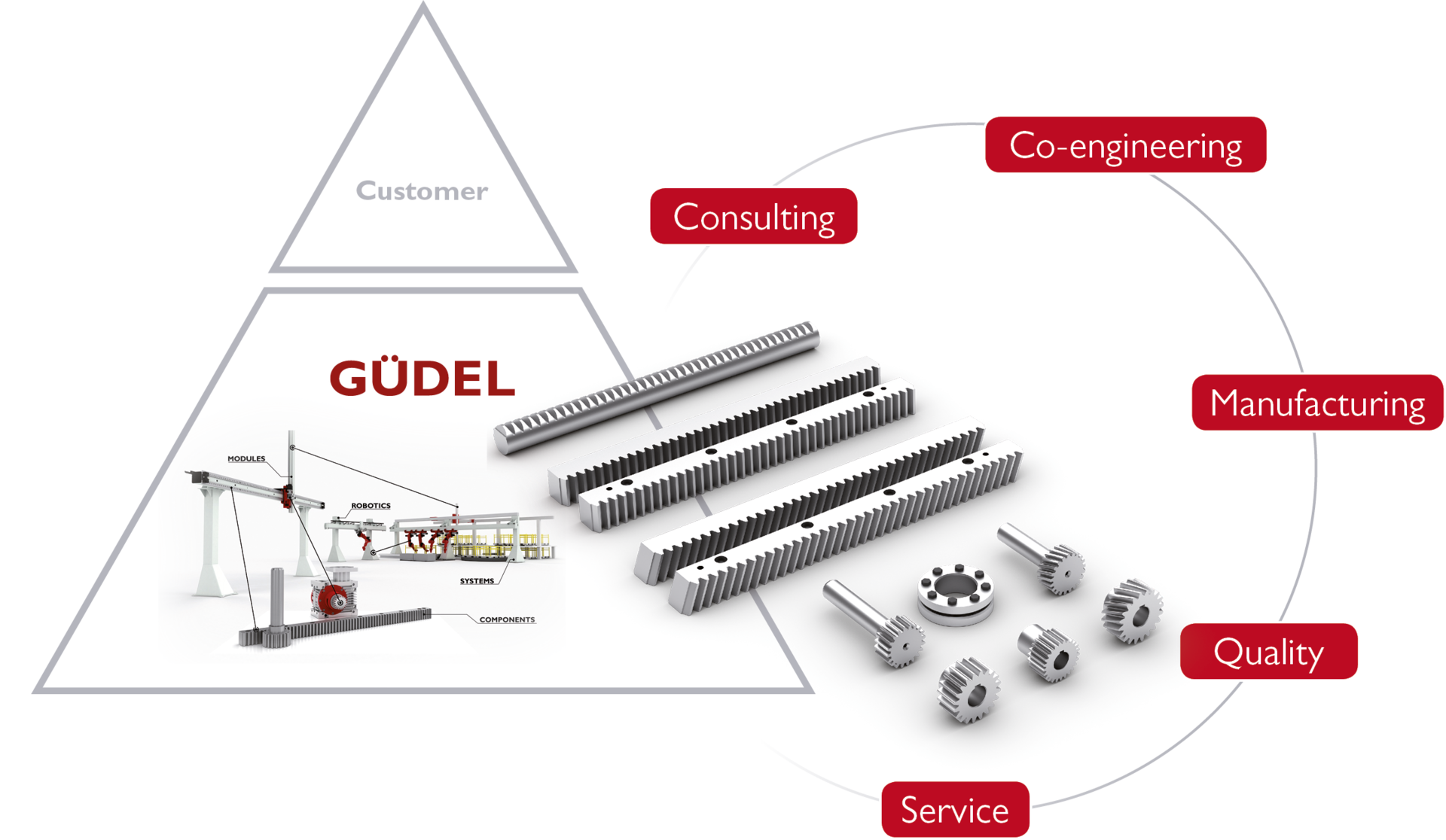 Contact
We are pleased to answer your request
Get updates about the latest developments of our products, current news, information about events and the latest content on our website.