GAdjustment – An innovative system solution
Planetary gearbox with integrated eccentric output flange which provides precise gearmesh adjustment for the rack and pinion drive train.
Key features of this system

Maximum stiffness due to form fit support of the output bearing and the CP(compact pinion) solution

Compact functional unit with integral mounting and positioning system built into one component

Set-up guidance through the easy-to-use web application GAdjuster
Quick disengagement of the pinion from the rack for maintenance work

Precise and repeatable adjustment process for setting gear mesh

Assembly and disassembly with standard tools

Simple and cost-effective interface to the customer's machine structure

Optimal force transmission into thecustomer-side machine structure
GAdjuster web application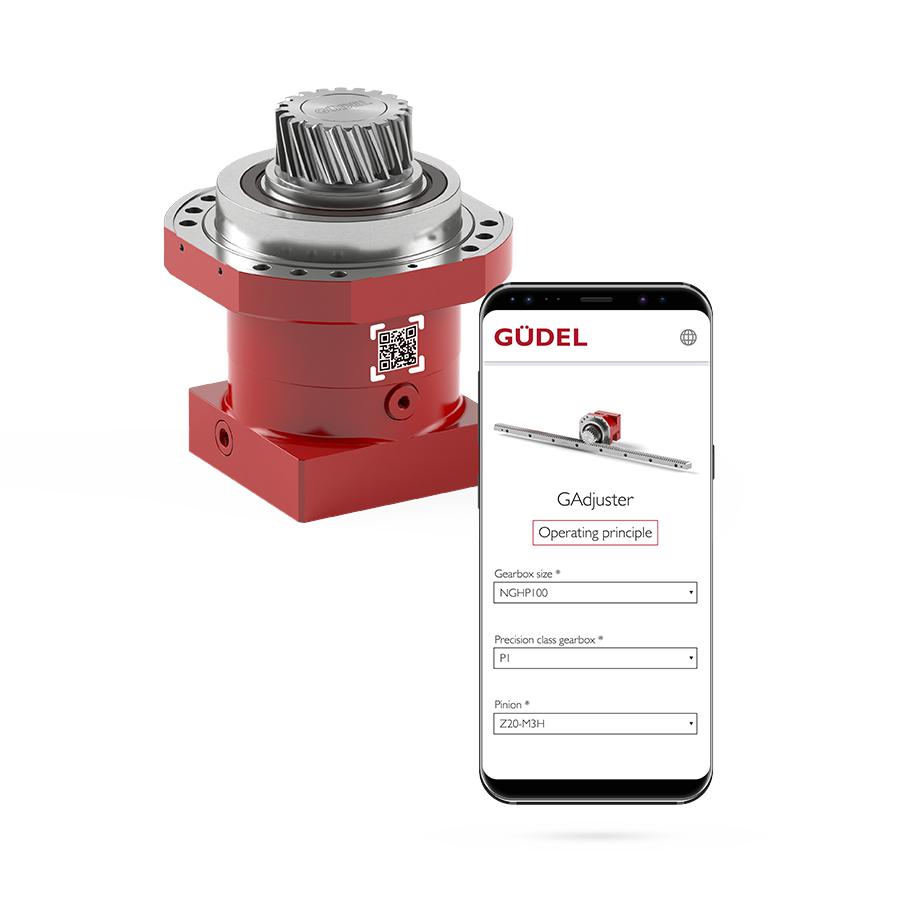 The GAdjuster supports you with a guided process for adjusting the gear mesh between rack and pinion. More then 20 years of experience in drive train technology allow us to give you a setting recommendation based on your configuration. Scan the QR code on the gearbox and set the recommended linear backlash by using step by step the easy-to-follow web application.
Guided adjustment process

Recommended linear backlash settings based on
20 years experience in drive train technology

Detection of gearbox configuration

Platform independent

Quick link to the operating principle

Related links to operating manual and catalog
VIDEOS
GAdjustment – Innovative system solution
Contact
We are pleased to answer your request
Get updates about the latest developments of our products, current news, information about events and the latest content on our website.