Linear and drive technology
All of our modules are based on high-quality components. Our precision guide rails and drive components permit high speeds and excellent acceleration. Payloads of between ten kilos and several tons can be positioned very accurately.
What are you looking for?
Drive TRAIN
The optimum drive chain for the highest efficiency and reliability
The products in the Güdel range complement each other perfectly and can be combined to form highly efficient drive chains. Hence they are perfect for high-performance drive units.
A further advantage of our compact modules is the small size of these highly dynamic drive systems. In summary: Güdel drive units are almost universally applicable.
The ideal configuration of your drive chain consists of:
Angle or planetary gearbox
Pinion
Rack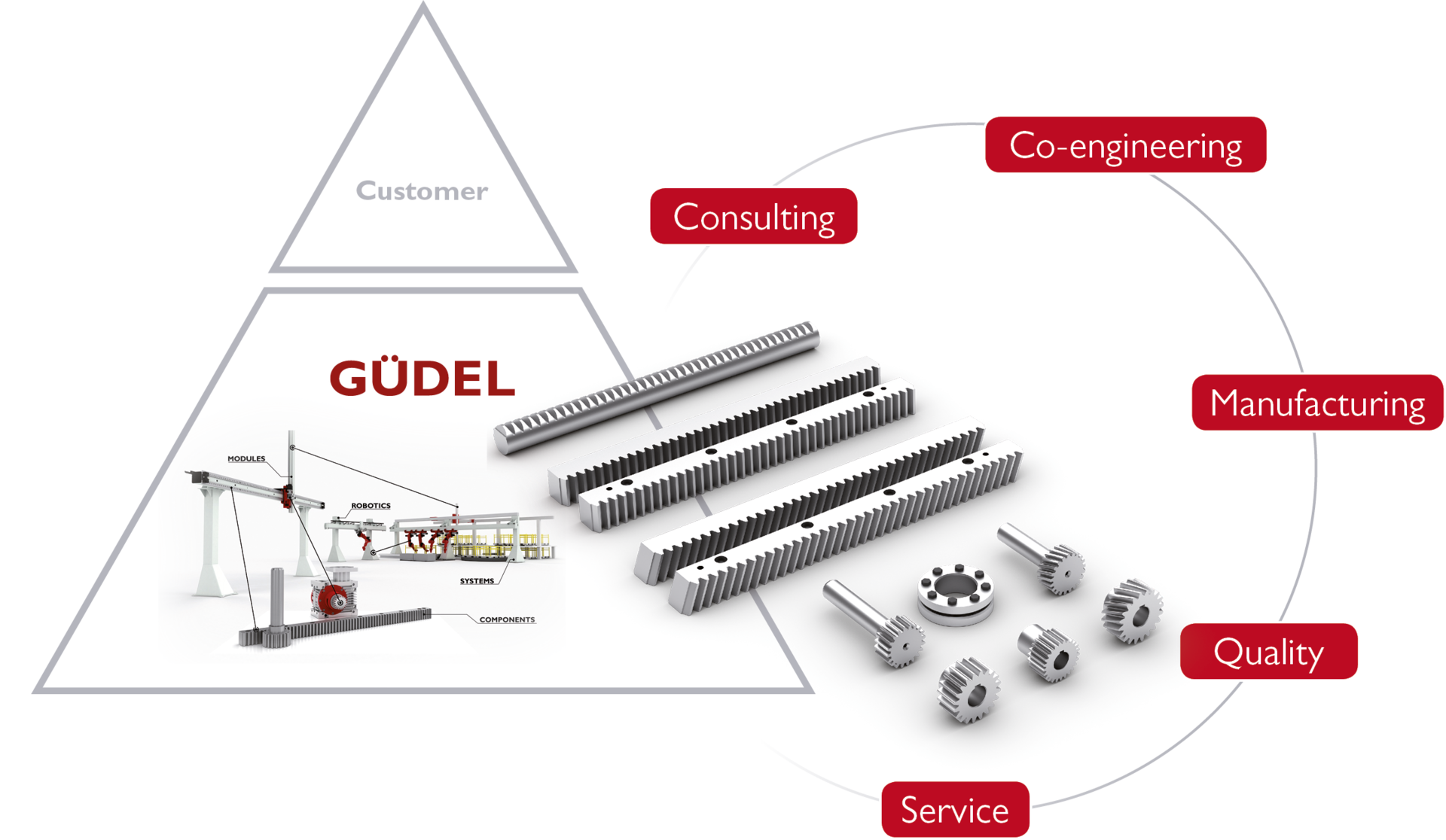 HIGH QUALITY COMPONENTS FOR DRIVE TRAINS
Güdel guarantees highly economical and reliable operation of your plant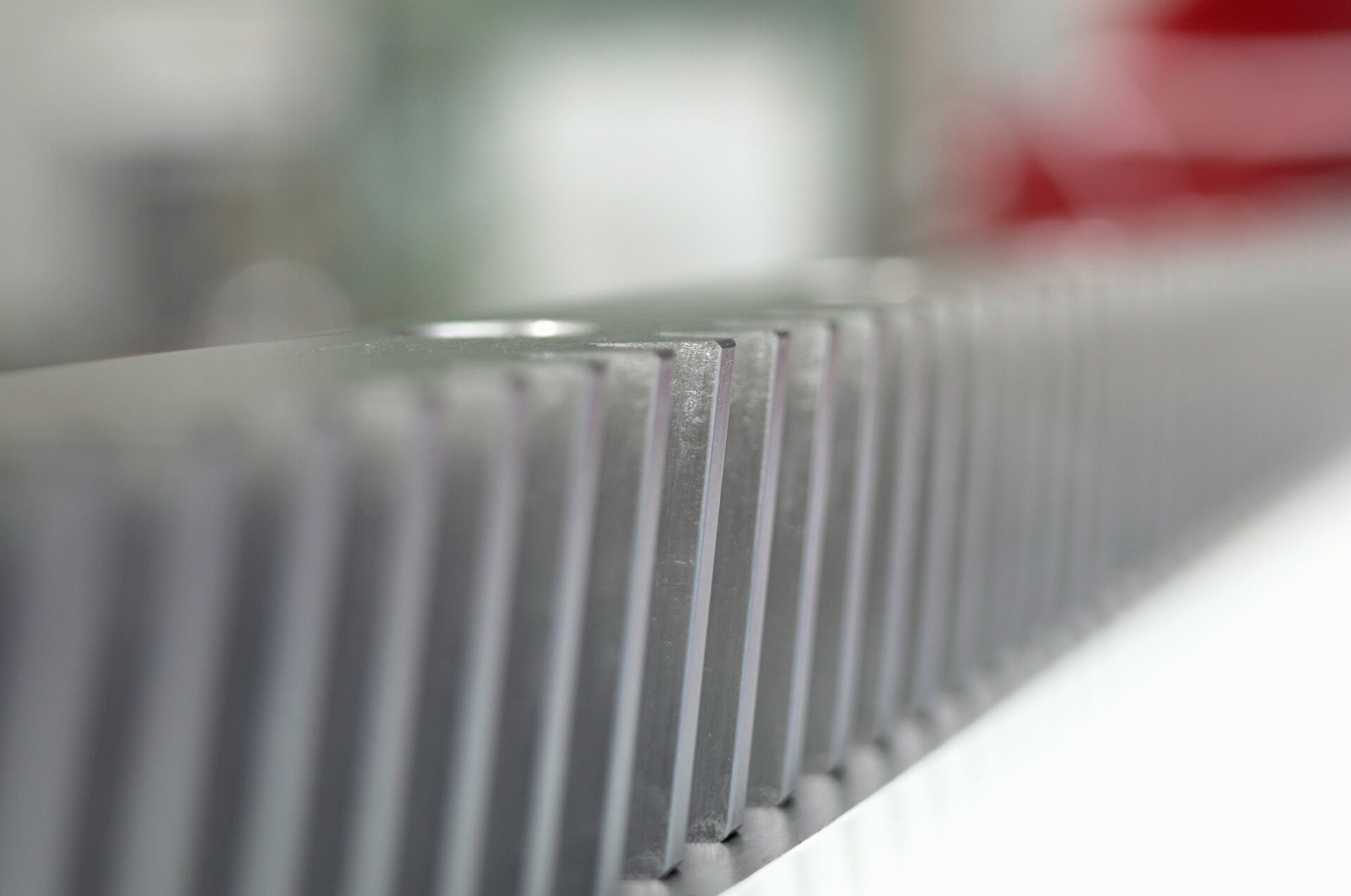 Güdel manufactures high quality components for drive trains. With the completion of our rack program, the large selection of pinions and our high performance gearboxes, we offer you complete solutions at the highest level.
In a future-oriented supply chain, automation plays a crucial role. With Güdel's high-performance drive trains, we guarantee you the most economical and reliable operation of your system.
Contact
We are pleased to answer your request
Get updates about the latest developments of our products, current news, information about events and the latest content on our website.