Multi-functional gantry for prefabricated elements
Optimal fixing and finishing of large hybrid components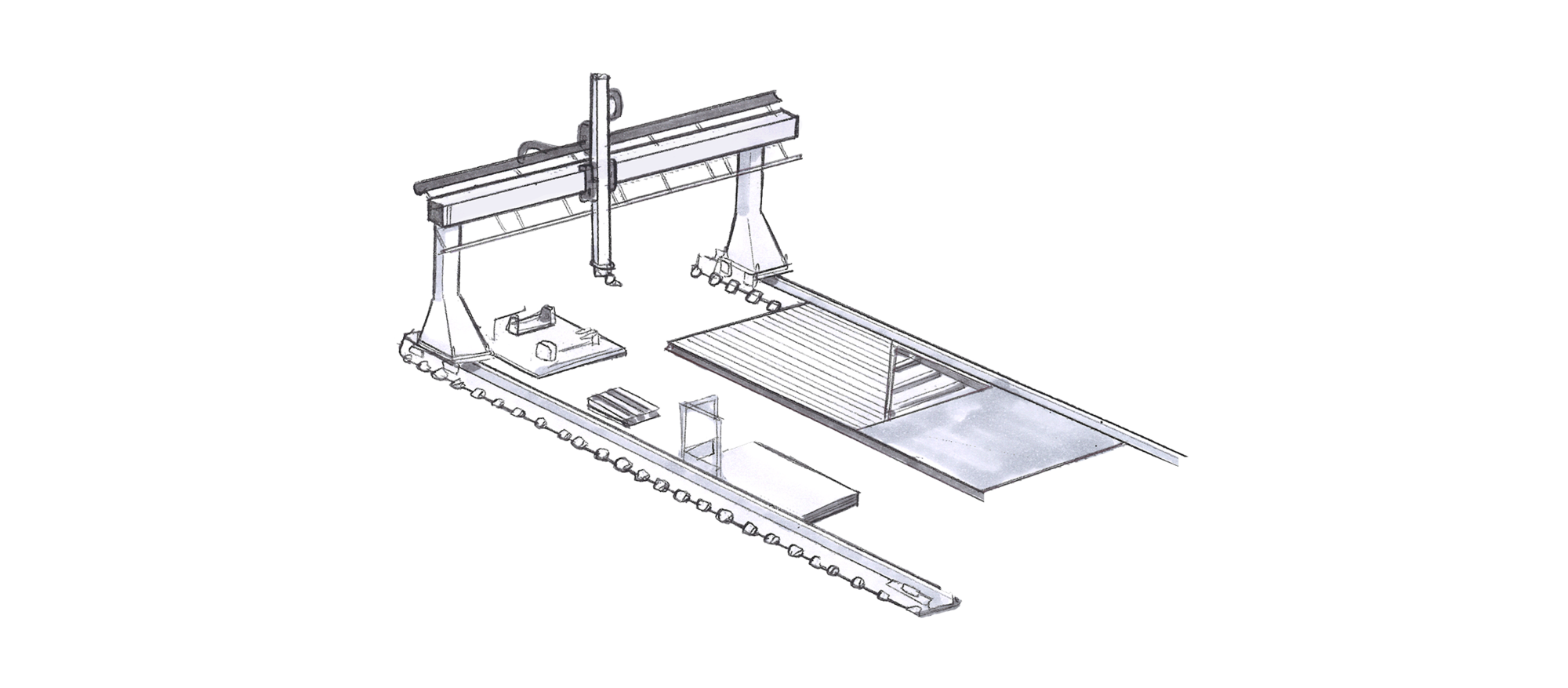 Our gantry robots enable the optimal integration of process steps such as storing, picking up, putting down, fixing, and finishing large hybrid components. Even heavy parts can be processed easily. The system is designed for grippers up to 400 kg.
Interested?
Contact
We are pleased to answer your request
Get updates about the latest developments of our products, current news, information about events and the latest content on our website.