Automation of high speed press lines
With the launch of its second generation single-arm feeder – roboSpeed – we make the automation of high speed press lines even more efficient. Used in conjunction with the intelligent "GMotion" control system, it increases production capacity, reduces the time spent on setting-up the machinery and simplifies the handling process.
The roboSpeed system is suitable for the automation of servo press lines as well as conventional mechanical tandem lines and is specially designed for high output
The simple and rigid design enables a safe direct part transfer form press to press
without idle stations. Double parts can be precisely repositioned by means of integrated separating units in the crossbar.
Product Overview
Features of the roboSpeed
Line speeds up to 21 strokes per minute (SPM) in combination with servo presses possible
Variable press to press centerline distances, from 5,000 to 6,000 mm
High compactness in the die area
Large working range, due to stiff design and high dynamic motions
Simple and rigid design enables accurate and direct press to press part transfer
Less power consumption due to reduced moving mass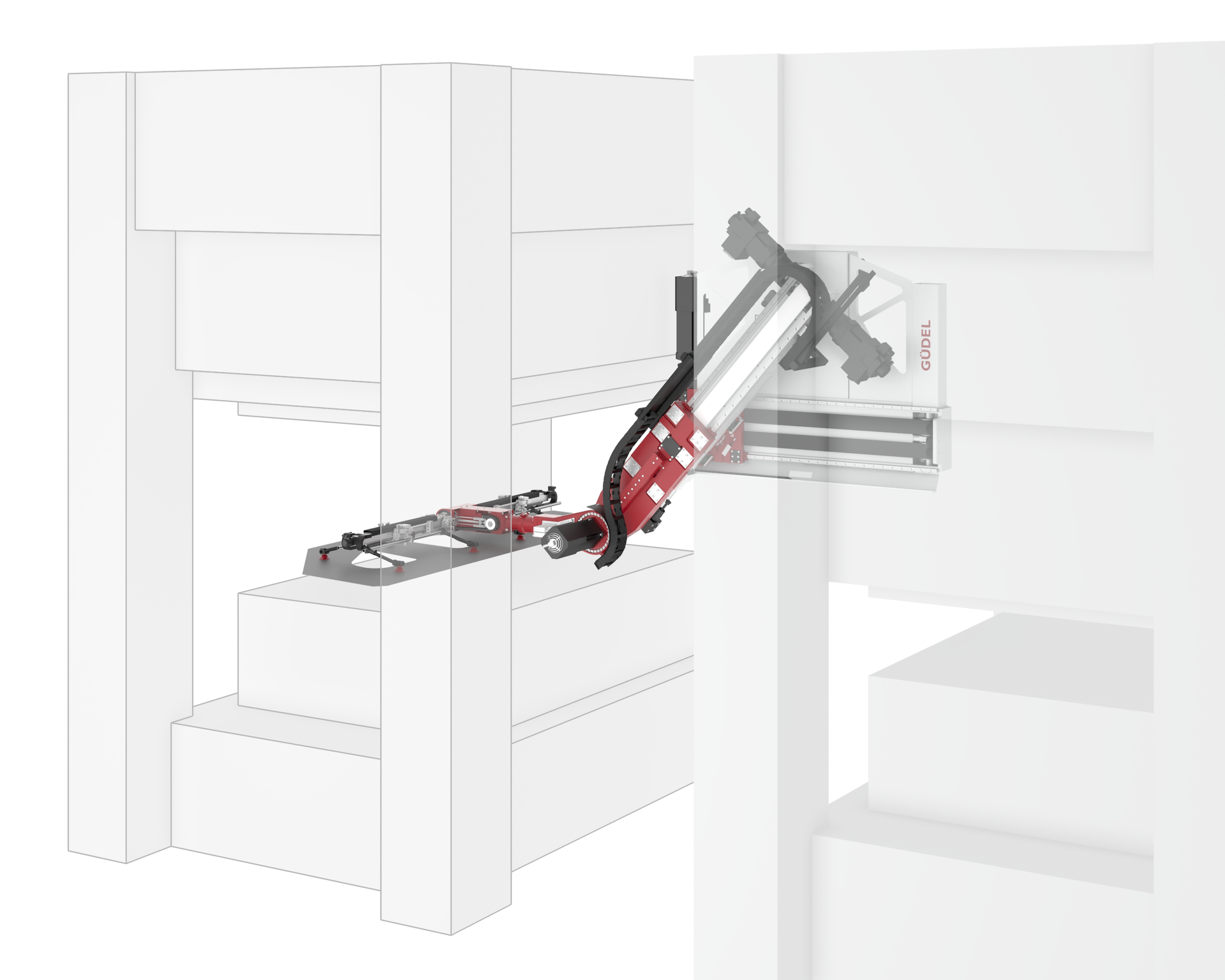 Videos
Experience our products
Increase the output of your press lines
The modular Güdel service
For the highest availability and maximum operating life
Contact
We are pleased to answer your request
Get updates about the latest developments of our products, current news, information about events and the latest content on our website.