Automation of press lines
Our roboFeeder system is suitable for the automation of conventional mechanical press lines and servo press lines, and is geared for a high output.
The system's simple and robust design enables components to be transported from press to press with no intermediate stations. Any double parts can be accurately positioned on the tooling holder by means of an integrated separating unit.
Besides its use with new press lines, the roboFeeder is also suitable for retrofitting existing plants.
product specifics 
Features of the roboFeeder
Intuitive and user-friendly curve programming with the Güdel GMotion software
Large working range thanks to rigid mechanics and highly dynamic, low vibration motions
Variable press spacing, from 6,500 to 8,500 mm
Up to 12 parts per minute (SPM)
Suitable for intermittent and continuous mode operation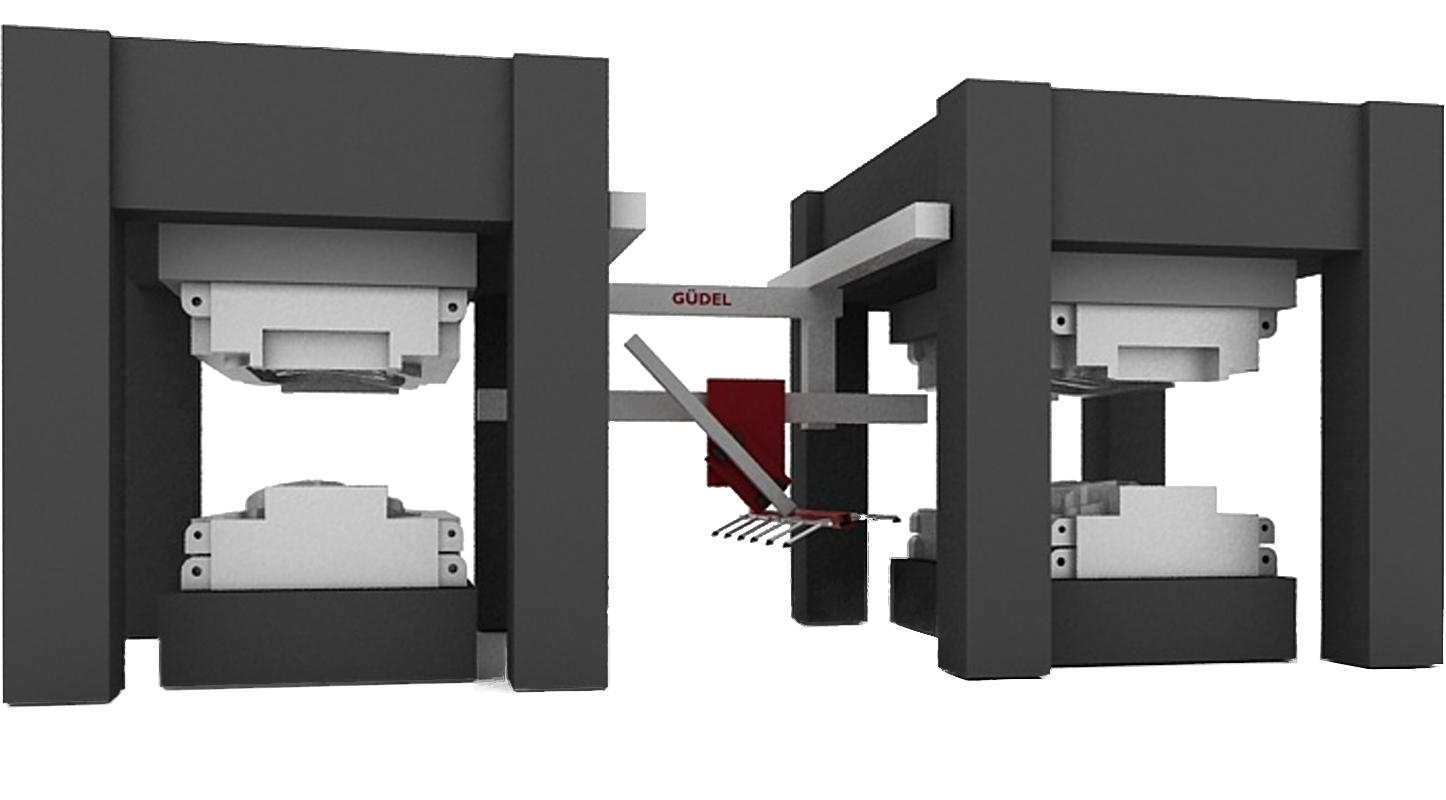 Videos
Single stroke roboFeeder
The modular Güdel service
For the highest availability and maximum operating life
Contact
We are pleased to answer your request
Get updates about the latest developments of our products, current news, information about events and the latest content on our website.